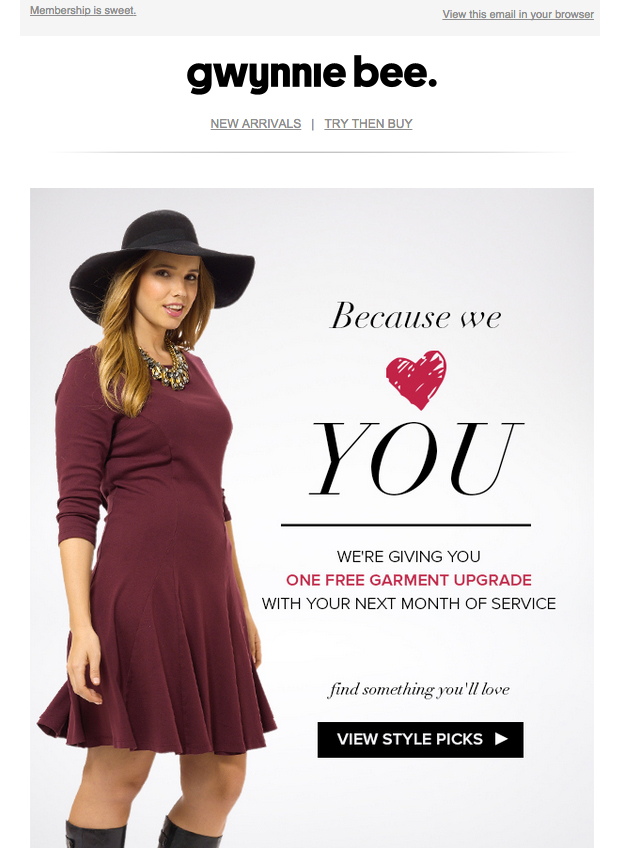 Subject: Congrats: Free Garment Upgrade!
Subject: 6 Luxe Brands to Discover Now
Subject: Fashion For Less, With More Options
This email highlights the financial value of a membership.
Subject: New Arrivals!
This email includes my tagline for the new arrivals collection, and succinct copy that explains a bit about the service to the unfamiliar.
Subject: Make Every Week Fashion Week
I collaborated on the concept and created copy for this marketing email, which reached a 30-day high for conversion rate.